It's just the right combination of music and happiness to get you through your workday!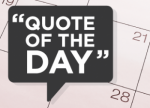 2/24/27 – "Some days you eat salads and go to the gym, sometimes you eat cupcakes and refuse to put on pants…it's called balance!" – Unknown
2/23/17 – "What defines us is how well we rise after falling." – Unknown
2/22/17 – "The person that sends out positive thoughts activates the world around him positively and draws back to himself positive results." – Norman Vincent Peale
2/21/17 – "Love and compassion are necessities, not luxuries. Without them, humanity cannot survive." – Dalai Lama
2/20/17 – "Always pray to have eyes that see the best in people, a heart that forgives the worst, a mind that forgets the bad, and a soul that never loses faith in God." – GodFruits.com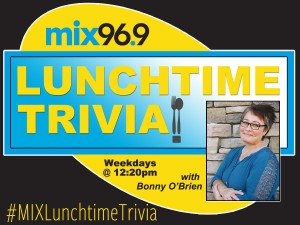 ---
2/28 – 3/3, 2017  Lunchtime Trivia Prize

A pair of tickets to see "Miss Nelson is Missing", presented by Fantasy Playhouse Children's Theatre on March 3-5 in the VBC Playhouse.
---