MEET THE MORNING SHOW TEAM – Abby Kay & Tim Hall
It's brand new, and we're excited to bring you new content, new contests and more on the Most Music Morning Show…here you'll find some interesting things that we've talked about during the morning show!
---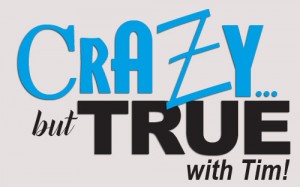 Check this out!
Ever seen those pesky armadillos on the road? Well, a guy in Georgia was tired of one hanging around his house, so he pulled out a handgun and shot it. Only problem…he didn't just shoot the armadillo, he also shot his mother in law.  Yeah, right…an honest mistake?! The bullet killed the animal, but then it ricocheted off, hit a fence, went through the back door of his mother-in-law's mobile home, through a recliner…and into…her backside!  She wasn't seriously hurt. Cops told him to use a shotgun instead of a pistol next time.
---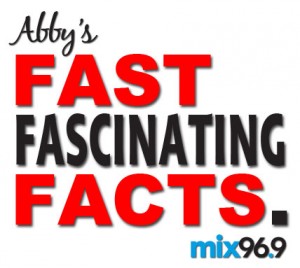 Did You Know? 
There are more lifeforms on your skin than there are people in the world.
Banging your head against a wall burns 150 calories per hour.
Pteronophobia is the fear of being tickled by feathers.
Otters sleep holding hands.
Twenty percent of office coffee mugs contain fecal matter.
---


2/28 – 3/3, 2017  It's Not Rocket Science, it' Trivia! winners will pick up:
A pair of tickets to the Huntsville Madison County Builder's Association's Building Home and Remodeling Show, coming to the VBC March 3-5.  Abby & Tim will be there on Friday from 2 until 4!
---
Did you miss one of these from earlier this week? Click here to read them!  They will only be there through the start of next week!
Visit the Most Music Morning Mix Facebook!