MEET THE MORNING SHOW TEAM – Abby Kay & Tim Hall
It's brand new, and we're excited to bring you new content, new contests and more on the Most Music Morning Show…here you'll find some interesting things that we've talked about during the morning show!
---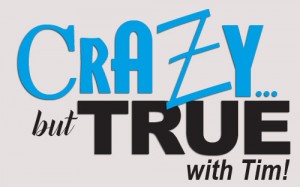 Join Tim as he brings us news stories that are actually true, but on the "crazy" side, each weekday morning at 6:15 and 7:45am.
9/20
Ever been upset at a fast food restaurant?
One guy took his frustration way too far.  The guy walked into a Burger King and ordered a Whopper.  When it got it..he claims it was cold.  So what did he do? He called the POLICE!  No kidding..he called 9-1-1 because his Whopper was COLD.
Officers refused to respond and told the customer to file a complaint against the restaurant. Burger King says they have NO COMMENT.
It's crazy….but true!
---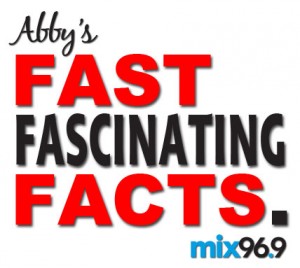 Did You Know?
Abby has some pretty interesting, sometimes odd, facts to share with listeners each weekday morning at 6:45 and 8:20!
 The blob of toothpaste that sits on your toothbrush is called a "nurdle".
According to a 2014 study, 1 in 9 Americans—exactly 11% of the population—think HTML is actually a disease
The cookie monster has been put on a diet!  He's been cutting back on his favorite food, and calling the cookie a "sometimes food".  Each episode of the shows new series will begin with a health tip.
There's a highway in Lancaster, California that plays the "William Tell Overture"—or the theme from "The Lone Ranger"—whenever cars drive over it at 55 mph.
---
9/24-28, 2018  It's Not Rocket Science, it's Trivia!

Abby & Tim's trivia winners on MONDAY, will pick up a $10 Dunkin' Donuts gift card and a Mix 96.9 t-shirt!  The rest of the weeks giveaways will be announced on Monday morning at 8:00am!  Listen to find out!
---