MEET THE MORNING SHOW TEAM – Abby Kay & Tim Hall
It's brand new, and we're excited to bring you new content, new contests and more on the Most Music Morning Show…here you'll find some interesting things that we've talked about during the morning show!
---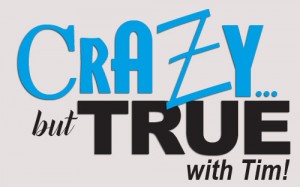 Join Tim as he brings us news stories that are actually true, but on the "crazy" side, each weekday morning at 6:15 and 7:45am.
5/17
We've all seen some pretty amazing Wedding Proposals.  You know what I'm talking about. HE drops to one knee..and surprises her.  All eyes are on the happy couple.  In this morning's CBT,  all eyes were NOT on the couple ….but a 3-year-old standing nearby. Possibly one of the funniest wedding proposals ever .
This guy took his girlfriend and her son to a park on last weekend where he dropped down on one knee to propose. Of course she accepted as her 3 year-old son Owen dropped his pants and went to the bathroom in public.  The entire scene was caught on video.
Mom says she is still potty training her little guy.  You know how it is..when you gotta go..you gotta go.
It's Crazy But True!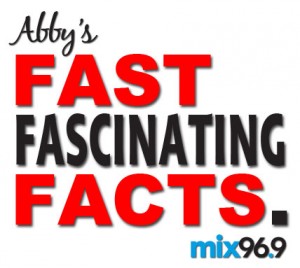 Did You Know?
Abby has some pretty interesting, sometimes odd, facts to share with listeners each weekday morning at 6:45 and 8:20!
The oldest evidence for soup is from 6,000 B.C. and calls for hippopotamus and sparrow meat.
One of the most popular pizza toppings in Brazil is green peas. And speaking of pizza….The most expensive pizza in the world costs $12,000 and takes 72 hours to make.
An average ear of corn has an even number of rows, usually 16.
Pringles once had a lawsuit trying to prove that they weren't really potato chips.
---
5/14-18, 2018  It's Not Rocket Science, it's Trivia!

Abby & Tim's trivia winners this week will pick up 2 tickets to the John Stallworth Celebrity Pairings Party on Thursday, June 7 @ the Huntsville Botanical Garden!
5/21-25 – This week, Abby & Tim's winners will pick up a pair of tickets to "4U: A Symphonic Celebration of Prince", coming to the VBC October 2.
---