MEET THE MORNING SHOW TEAM – Abby Kay & Tim Hall
It's no so new anymore, but we're just as excited to bring you new content, new contests and more on the Most Music Morning Show…here you'll find some interesting things that we've talked about during the morning show!
---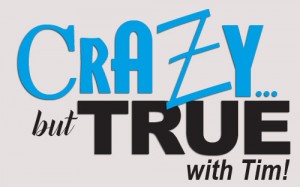 Join Tim as he brings us news stories that are actually true, but on the "crazy" side, each weekday morning at 6:15 and 7:45am.
1/18/19
A Kentucky homeowner calls this story "instant karma."
So these people in Kentucky built a giant snowman in their front yard.  But a smart alec thought he'd be funny by running it down..literally driving over it.  Only problem…. the homeowners had used a massive tree stump as the snowman's base!
"Instant karma, its hilarious," the homeowner said. "What goes around comes around in good ways and bad ways, so I guess everyone learns a valuable lesson here from frosty."    Thanks to the base, frosty was hardly impacted and is still standing tall.
The car..on the other hand..thousands of dollars in damage!
It's Crazy…but true!
---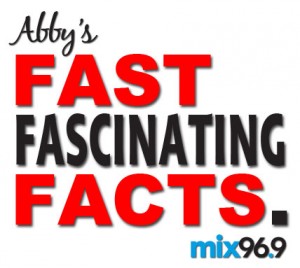 Did You Know?
Abby has some pretty interesting, sometimes odd, facts to share with listeners each weekday morning at 6:45 and 8:20!
The average person sits down to breakfast at 7.31am during the week and 8.28 am at the weekend
The world's first breakfast cereal was created in 1863 and needed soaking overnight to be chewable
The nation's favourite breakfast is a cooked breakfast, followed by porridge, breakfast cereal and then toast.
The world record for the most people eating breakfast in bed is 289 and was set in Sydney, Australia on 2nd March in 2012. It involved 85 queen size beds containing four people each.
---
1/21-25, 2019  It's Not Rocket Science, it's Trivia!

This week, Abby & Tim's winners will pick up a pair of tickets to see the Backstreet Boys in concert at the BJCC on September 4, 2019.

---