MEET THE MORNING SHOW TEAM – Abby Kay & Tim Hall
It's brand new, and we're excited to bring you new content, new contests and more on the Most Music Morning Show…here you'll find some interesting things that we've talked about during the morning show!
---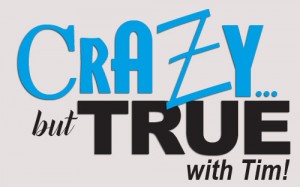 Check this out!
Every play Monopoly? The best part is the play money, right? Well, cops in Florida say a Walmart employee took the play money just a little too far!  Sheriff investigators say the woman swapped real money with fake money from the safe of the Walmart store where she worked.  How much? Several thousand dollars worth!  She later told cops…I didn't think anyone would notice!  DUH! They arrested the 32 year old and charged her with fraud and grand theft. She is free on $10,000 bail, court records show. According to Sheriff's spokesman Andrew Gant, it was her "bright" co-workers who noticed the money in the safe just didn't "look right". Wow…thanks for the help! Seriously?! It was Monopoly money.  She'll apparently have time in jail to perfect her Monopoly skills. If convicted, she could get 10 years in prison!
---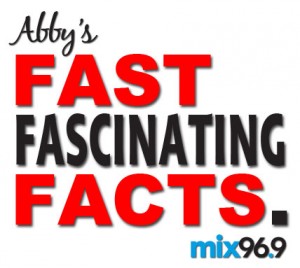 Did You Know? 
Water is used in rice fields to prevent weeds. Rice doesn't actually need that much water, but since it can thrive in those conditions, whereas weeds cannot, it's a natural protection against them.
A man in China recently realized that the long-handled, blunt-ended object he's been using for 25 years to crack walnuts was actually a live hand grenade.
In 1939, major league pitcher, Bob Feller, tested the speed of his pitches by throwing them against a racing motorcycle before radar guns were invented.
The first female doctor in Britain spent 56 years disguised as a man. It wasn't until after her death in 1869 that the doctor's secret was finally discovered.
---


3/27 – 3/31, 2017  It's Not Rocket Science, it' Trivia! winners will pick up:
Trivia winners this week will pick up a pair of tickets to "Bites & Brews", which is part of the Taste the Spirit of Madison, on Saturday, April 8 at the Insanity Complex. Daytime activities are free.  Bites & Brews goes from 6 until 10pm with food and drink samples from some of the trendiest restaurants and breweries in Madison.
---
Did you miss one of these from earlier this week? Click here to read them!  They will only be there through the start of next week!
Visit the Most Music Morning Mix Facebook!