MEET THE MORNING SHOW TEAM – Abby Kay & Tim Hall
It's brand new, and we're excited to bring you new content, new contests and more on the Most Music Morning Show…here you'll find some interesting things that we've talked about during the morning show!
---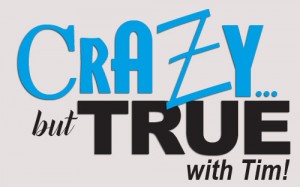 Join Tim as he brings us news stories that are actually true, but on the "crazy" side, each weekday morning at 6:15 and 7:45am.
11/15
It's amazing the dumb things people do! [I've seen some folks do some pretty crazy things.]
Abby…we've all been talking about those horrible fires out in California.  Just yesterday…a California car dealership posted an ad..and I just gotta wonder..who thought this would be a good idea.
The ad read…Well..we didn't catch fire but these deals are smokin' hot.  Take a look!
The dealership later tweeted..Hello friends, our advertising team picked a heading for this week's ad that appears to be a little insensitive.
Ya think? I mean..who, in their right mind, thought that would be a good idea.
It's crazy…but true!
---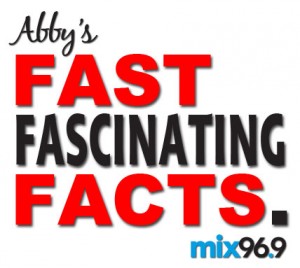 Did You Know?
Abby has some pretty interesting, sometimes odd, facts to share with listeners each weekday morning at 6:45 and 8:20! 
The most balloons blown up in one hour by an individual is 910,
The most baked beans eaten with chopsticks in one minute is 71
The largest collection of teddy bears- 8,026
The most apples bobbed in one minute is 37
The longest eyelash measures 12.40 cm (4.88 in) long
---
11/12-16, 2018  It's Not Rocket Science, it's Trivia!

Abby & Tim's trivia winners this week will pick up a pair of tickets to see "Something Rotten", presented by Broadway Theatre League this weekend!
---