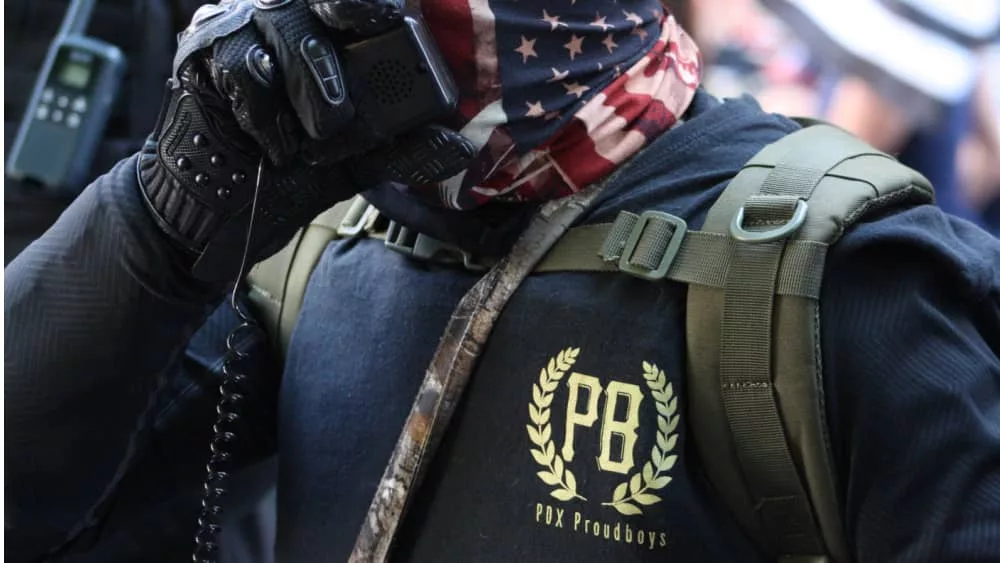 Two former Proud Boys leaders were sentenced on Thursday for their actions during the Jan. 6 assault on the U.S. Capitol.
U.S. District Judge Timothy Kelly handed down sentences for Joseph Biggs, the former leader of the group's Florida chapter, and  Zachary Rehl, the former leader of the Proud Boys' Philadelphia chapter, who both had convicted of seditious conspiracy.  Biggs was sentenced to 17 years in prison (one of the longest sentences yet for someone charged in the Jan. 6 attacks), and Rehl was sentenced to 15 years in prison . Biggs, a U.S. army veteran, was a close ally of the former Proud Boys chairman Enrique Tarrio.  He was convicted in May alongside two other Proud Boys leaders following a more than four-month-long trial.
Judge Kelly accepted the government's recommendation to apply an enhancement that effectively labeled Biggs' crimes as acts of terrorism in seeking to influence the actions of government through threats and use of force. Biggs' sentence is the second longest for any defendant charged in connection with the Capitol attack; Rehl's sentence is the third longest. Tarrio is set to be sentenced next Tuesday.
During the assault on the Capitol, prosecutors said Biggs played a role in four separate breaches of law enforcement lines, and after entering the building made his way to the Senate chamber. Biggs' attorney Norm Pattis argued for leniency, claiming that much of the statements pointed to by the government should be protected under his rights to free speech and, despite his guilt as determined by the jury, "we think that the crimes are overstated in this case and that the case was overproven."
Editorial credit: Robert P. Alvarez / Shutterstock.com