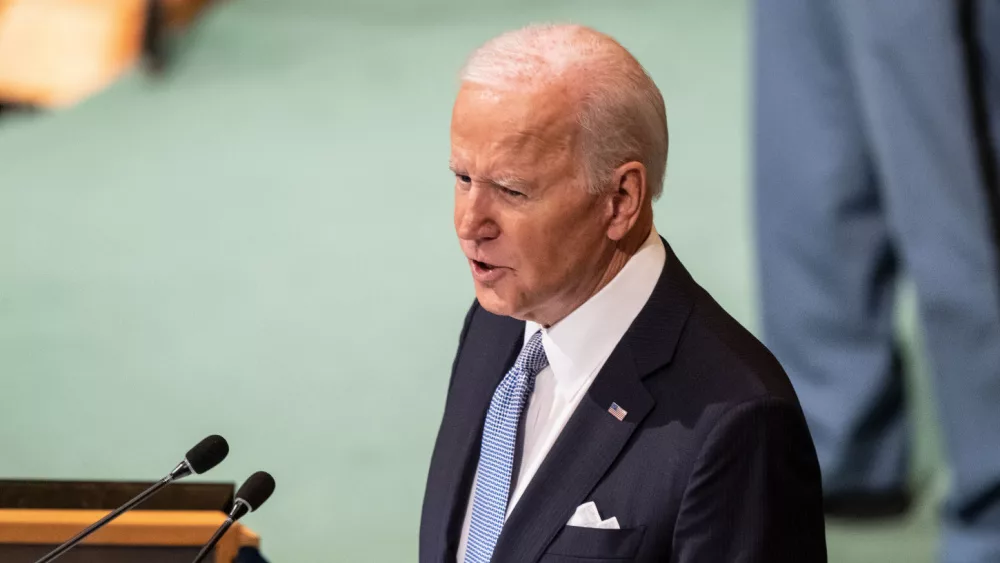 In a speech Tuesday to the United Nations General Assembly, President Joe Biden urged world leaders not to abandon Ukraine in its war against Russia. Biden implied that if the U.S. and other nations that have aided Ukraine were to withhold support, every nation would feel vulnerable and isolated in the face of an attack.
Biden warned that Russia was hoping on other nations growing "weary" of the fight, saying in his speech to UNGA: "If we allow Ukraine to be carved up, is the independence of any nation secure? I respectfully suggest the answer is no."  Biden drew applause when saying that the United States and its allies would stand with Ukraine's fight for freedom:  "Russia alone bears responsibility for this war. Russia alone has the power to end this war immediately."
Biden's remarks come as polls show that U.S. support for Ukraine's defense is beginning to wane, despite Biden's pledge to support Ukraine for "as long as it takes." Ukrainian President Volodymyr Zelenskiy, who attended and applauded Biden's remarks ahead of his own speech at UNGA on Tuesday, is scheduled to. meet Thursday with Biden at the White House, as well as meet some congressional leaders.
Biden's address at the annual gathering was the centerpiece event of his three-day visit to New York, which will include meetings with the heads of five Central Asian nations, and the leaders of Israel and Brazil. On Wednesday, Biden will meet Brazilian President Luiz Inacio Lula da Silva and join him in an event with labor leaders from Brazil and the United States. The President will also have his first face-to-face meeting with Israeli Prime Minister Benjamin Netanyahu since Netanyahu regained power last December.
Editorial credit: lev radin / Shutterstock.com