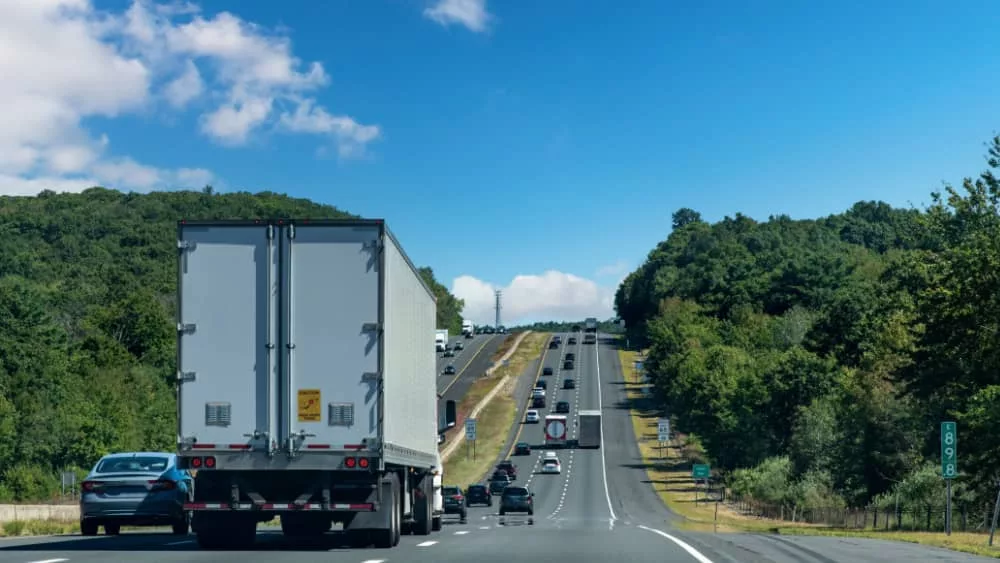 At least two adults died, with dozens injured – five critically – after a charter bus carrying high school students from Long Island, New York, crashed off a New York highway while heading to band camp in Pennsylvania, state police said. The bus was one of six carrying members of the Farmingdale High School band, which was heading to Greeley, Pennsylvania, for a band camp.
The incident occurred on the afternoon of Sept. 21 on I-84 near Wawayanda, a town outside of Orange County in New York, about 45 miles northwest of New York City, as the vehicle careened down an embankment off the side of the roadway. Aerial footage showed ripped-up grass on the embankment and the bus lying on its left side with its roof warped. A ladder allowed rescuers to reach the windows.
Orange County Executive Steve Neuhaus said that 44 people were on the bus — most of whom were high-schoolers — and five young people who were taken to area hospitals in critical condition. As of 5 p.m. on Thursday, twenty-eight passengers from the crash had been admitted to four different area hospitals (Bon Secours, St. Anthony's, Westchester Medical Center and Garnet Health). The extent of their injuries weren't immediately clear.
NY Gov. Kathy Hochul said that the accident was likely caused by a faulty front tire but that the cause was still under investigation. New York State's Department of Transportation said in a statement: "The vehicle operator, Regency Transportation of Nesconset, N.Y., has valid operating authority from the State Department of Transportation and a valid semi-annual inspection. The driver is properly licensed."
The company has eight vehicles and employs about 14 drivers. The driver behind the wheel was properly licensed, and the company received a satisfactory rating from the Federal Motor Carrier Safety Administration. State troopers and federal investigators likely will dig into details of the vehicle's past in the coming days.
Editorial credit: 365 Focus Photography / Shutterstock.com