Blair's middays show helps you get through your workday with personality and spunk!  She spins your favorite tunes and gives you plenty of "food for thought", including the "Workday Corny" and Top Trends!
---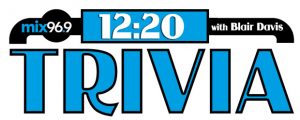 April 12 – 16, 2021
This week, Blair's trivia winners will pick up 4 tickets to Bloomin' Fest, April 17 & 18, along with 4 tickets to visit Ave Maria Grotto in Cullman on the grounds of St. Bernard Prep School.
---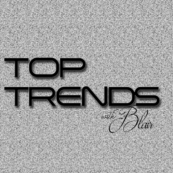 Join Blair as she reviews the Top Trends around the globe – from social media and fashion news to travel and food – and everything in between!
Tune in to hear today's Top Trends at 11:50am, Monday through Friday!
---

Originally from Covington, Tennessee Blair has been in radio for 5 years, and in the Huntsville market her entire career. Blair started out as our evening host, and is now currently our midday host keeping you company weekdays 10:00 am – 3:00 pm. Blair has just completed her master's degree in Business Administration from the University of North Alabama, and wears several hats in the Mix 96.9 family – from midday host to Christmas Parade Coordinator!
Blair and her husband enjoy traveling, especially to Music City (Nashville) and New York City. They both love college football – while Blair cheers for the Tennessee Volunteers, her husband Steve is an Alabama fan!