Stuart Langston has taken over Middays!  He brings lots of great music and a smooth ride through your workday!  He's on the air from 10am until 3pm weekdays!
---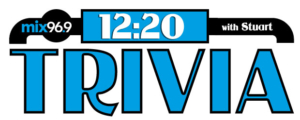 No contests for Stuart this week!
---

Hailing from Huntsville, Stuart has been married for 25 years and has 3 children, 2 boys Zach and Ryan, and daughter Elizabeth.  Stuart also has a dog, Freddie – notice the spelling, it's not Freddy like Kruger, it's Freddie, like Mercury.
He's a huge space and technology fan…growing up in Huntsville firmly planted those seeds.  As a big University of Alabama fan and now a parent of students….both boys attend the university now.  He enjoys gardening and DIY around the house and playing with the dog; going to the beach in the fall, when it's not too hot, and the family really enjoys the Smoky Mountains.
Stuart has been in radio since 1986, and on the air in Huntsville since 1989 with just an 18 month hiatus. He's been on most every time-slot, but, like most folks, he doesn't like getting up early, so being on Mix 96.9 as midday host is the best fit!