The "Most Music Morning Show" is LIVE with Abby – it's bright, fun and family-friendly, with lots of music, frequent weather and news updates from WAFF 48, plus traffic reports from Mix 96.9's own Allen Moore, and up-to-date information about what's happening in and around the Tennessee Valley!
---

12/9 – 13
This week, Abby's trivia winners will pick up two tickets to the Huntsville Symphony Orchestra's "Soul Songbook", coming to the Mark C. Smith Concert Hall on December 31.
---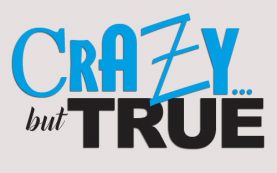 It's those news stories that are true, but on the "crazy" side, bringing sometime laughter, and other times leaving listeners scratching their heads!
12/6
Carl told his wife Nichola that he had some very special plans for an Elf on the Shelf style prank! But Nichola thought- he must be joking! He was not.
The parents put their 6 yr old to bed, and that's when Carl got busy! 2 hours and 6 giant rolls of Christmas wrapping paper later….Carl had covered their entire kitchen with said wrapping paper! And I do mean the entire kitchen….all of the cabinets, the
counters, everything sitting on the counters….and he even plugged the air freshener back into the wall…topping it off with
placing the Elf on the counter.
When the 6 yr old discovered the prank he was flabbergasted and said "why do I always get the naughty Elf". The post on facebook racked up 44,000 comments and 46,000 shares.
It's Crazy…but True!
---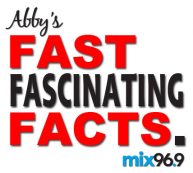 Abby seeks out facts about things that are not common knowledge for the ordinary person – from amazing to crazy!
One theory on where Christmas wreathes came from- was that early Romans would display evergreen branches all through wintertime as a way to ward off evil spirits and illness.
The legend behind stockings involves a sweet story about Santa. St. Nick overheard people chatting about this poor family, so he slid down the man's chimney and placed gold coins in the girls clean stockings that were hanging to dry by the fireplace.
Thomas Edison invented the first string of electric Christmas lights. Edison displayed a string of lights outside his workplace, in
New Jersey, in 1880. The first people to see them were train passengers riding by the building.
And Poinsettias are a truly magical plant. A Mexican myth tells the tale of a poor young girl who gathered some weeds to give as
a gift to Jesus on Christmas Eve. When she laid the weeds down at the nativity scene, they suddenly transformed into a beautiful bouquet of bright red flowers.
---

Originally from Rock Falls, Illinois, Abby has been in radio for almost 30 years, and in the Huntsville market her entire career, with the last 16 at Mix 96.9. She started out as the midday host for the first 9 years, and has since transitioned into host of the morning show.
Abby loves spending time with her husband and 2 kids, eating at her favorite Mexican restaurant and most of all shopping for shoes!  Her favorite vacation destination is the beach!  One thing she couldn't live without…a good cup of coffee anytime of the day!