The "Most Music Morning Show" is LIVE with Abby & Bill – it's bright, fun and family-friendly, with lots of music, frequent weather and news updates from WAFF 48, plus traffic reports from Bill Taylor, and up-to-date information about what's happening in and around the Tennessee Valley!
---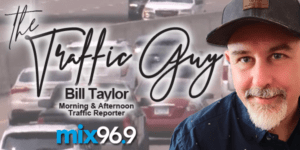 Our Traffic Guy, also Bill Taylor – keeps you up-to-date on your morning commute, and your trip home in the afternoon by giving you the heads-up on traffic coming in and going out of the Huntsville area!
---

In the midst of all the negative in the news, Abby will be bringing you some "Happy Headlines" – each weekday morning at 6:45 and 7:45am!  Listen to hear some HAPPY news for a change!
It's a morning show feature here on Mix 96.9…because I feel like we could all use a little more good news in our lives…all bad news has been CANCELLED – at least for the moment.
A dog who has gone viral after catching a home run ball during the Kansas City Royals-Los Angeles Dodgers Spring Training game. The ball bounced once before the dog jumped and caught it in his mouth. Fans cheered.
Then we have a happy ending for two teens recently caught stealing from a store at Haywood Mall. The store's owner busted the boys and gave them the option of being arrested or working for her. The teens and their families agreed to work with the store. The boys returned the stolen items, apologized and are paying off their debt in the stock room.
Spider-Man Saves a Family From Fire:  A family started yelling for help as smoke was pouring from their second story apartment window. A man named Juan used his Spider-Man like skills to climb the building. He started handing the children down to other Good Samaritans. Juan eventually lost his footing and fell. He is okay. Firefighters arrived and rescued more people.
And students at Drake University, Iowa, raised over $18,000 for their favorite lunch lady who is battling ovarian cancer. Students love her because she brightens their day by saying hello and getting to know them. Marietta says the money is going to pay medical expenses not covered by her insurance, and says "I don't even know how to say thank you."
---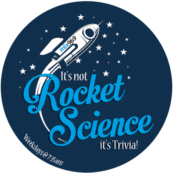 March 27 – 31
Abby & Bill have movie passes to Cineplanet 15 PLUS certificates for 4 premium washes at Tidal Wave Auto Spa in Fayetteville, TN!
---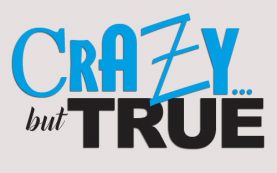 It's those news stories that are true, but on the "crazy" side, bringing sometime laughter, and other times leaving listeners scratching their heads!  Crazy But True can be heard at 6:15 and 8:20 each weekday morning!
3/28/2023
Police officers have probably heard every excuse in the book when they pull people over . . . But THIS is a new one…and it's Crazy But True.
Cops in Minnesota pulled someone over on recently. It's unclear what the person got pulled over for . . . but it doesn't sound like it worked.  The driver handed them his driver's license and a "Get Out of Jail Free" card. That's not a euphemism, it was an actual, orange "Get Out of Jail Free" Chance card from "Monopoly".  It looked worn . . . so the person
probably had it in their wallet for a while, just waiting to do this.  Police shared a photo of it on Facebook and said, "Unfortunately the state of Minnesota does not recognize this as a valid document.  Points for the effort and humor though!". and it's…
CRAZY BUT TRUE!
---

Originally from Rock Falls, Illinois, Abby has been in radio for almost 30 years, and in the Huntsville market her entire career, with the last 16 at Mix 96.9. She started out as the midday host for the first 9 years, and has since transitioned into host of the morning show.
Abby loves spending time with her husband and 2 kids, and her beautiful granddaughter – eating at her favorite Mexican restaurant and most of all shopping for shoes!  Her favorite vacation destination is the beach!  One thing she couldn't live without…a good cup of coffee anytime of the day!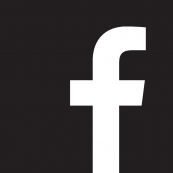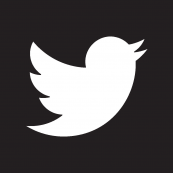 Being from Connecticut, Bill is a huge New England Patriot fan!  His career in radio began there and has taken him through Massachusetts, Central Pennsylvania…and along the journey, he's met some pretty cool people – Sting, Van Halen, Aerosmith, TobyMac, Lauren Daigle and more!
Bill and his wife have three kids, two of which attend the University of Alabama Huntsville, and they all definitely take advantage of the fact that his ears "are shot"!
As the Mix 96.9 Morning Show Co-Host and "Traffic Guy", Bill adds his quick wit and humor to the morning show along with making sure you know everything you need to know in order to get to and from work safely Monday through Friday morning and afternoon.
When not hanging out in the Mix 96.9 studio, he and his wife take advantage of all the great sights and sounds, and, of course, the local food scene in and around the Huntsville area!