The "Most Music Morning Show" is LIVE with Abby – it's bright, fun and family-friendly, with lots of music, frequent weather and news updates from WAFF 48, plus traffic reports from Mix 96.9's own Allen Moore, and up-to-date information about what's happening in and around the Tennessee Valley!
---

1/20 – 24/2020
Abby's trivia winners this week will pick up two tickets to Huntsville Symphony Orchestra's Pop 3: The Genius of John Williams, coming to the Mark C. Smith Concert Hall on Saturday, February 1, 2020.
---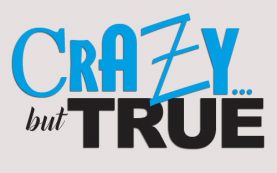 It's those news stories that are true, but on the "crazy" side, bringing sometime laughter, and other times leaving listeners scratching their heads!
1/23
If you are like me and you have to get up to go to the bathroom in the middle of the night….you don't bother turning the light on. Well after this Crazy But True story you will never go in your bathroom without turning the light on ever again.
It was 1 o'clock in the morning in Britain when this woman was making her nightly trip to the loo. Fortunately she DID turn on the light….because she was left STUNNED by what she found. There was an 8 foot Boa constrictor wrapped around her free standing sink. Police were called to the scene and after giving it a drink of water, they were able to remove the snake. Neither the woman or her neighbor knew where this boa constrictor came from. The snake was taken to a local pet rescue facility. And the rest is hisssss- story.
It's Crazy…but True!
---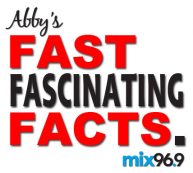 Abby seeks out facts about things that are not common knowledge for the ordinary person – from amazing to crazy!
Can something be frozen and come back to life? Well A New Zealand insect called the Weta, freezes completely solid when temperatures drop during the winter. When temperatures warm back up, the insect unfreezes, and resumes its activities.
Scared of snow? There's a name for that – Chionophobia is the persistent fear of snow, especially becoming trapped by snow.
How big is the largest snowflake ever? – According to the Guinness World Records, on January 28, 1887, a snowflake 15 inches wide and 8 inches thick fell in Montana, making it the largest snowflake ever observed.
Complaining about it being too cold?  The coldest temperature ever recorded was -123°F at Vostok Station in Antarctica in 1983.
---

Originally from Rock Falls, Illinois, Abby has been in radio for almost 30 years, and in the Huntsville market her entire career, with the last 16 at Mix 96.9. She started out as the midday host for the first 9 years, and has since transitioned into host of the morning show.
Abby loves spending time with her husband and 2 kids, eating at her favorite Mexican restaurant and most of all shopping for shoes!  Her favorite vacation destination is the beach!  One thing she couldn't live without…a good cup of coffee anytime of the day!