The "Most Music Morning Show", sponsored by Dunkin Donuts, is LIVE with Abby – it's bright, fun and family-friendly, with lots of music, frequent weather and news updates from WAFF 48, plus traffic reports from Bill Taylor, and up-to-date information about what's happening in and around the Tennessee Valley!
---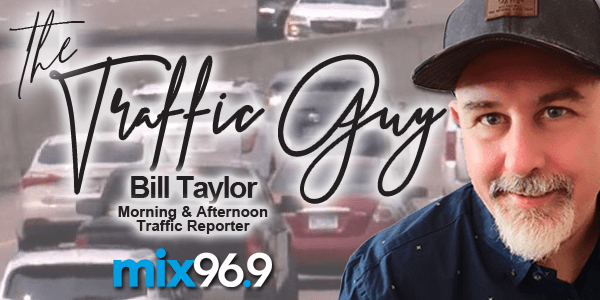 Helping Abby out in the mornings with your traffic reports – our Traffic Guy, Bill Taylor!  He'll keep you up-to-date on your morning commute, and your trip home in the afternoon by giving you the heads-up on traffic coming in and going out of the Huntsville area!
---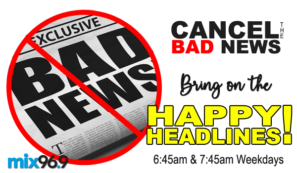 In the midst of all the negative in the news, Abby will be bringing you some "Happy Headlines" – each weekday morning at 6:45 and 7:45am!  Listen to hear some HAPPY news for a change!
It's a morning show feature here on Mix 96.9…because I feel like we could all use a little more good news in our lives…all bad news has been CANCELLED – at least for the moment.
We start with the Make-a-wish foundation….they do some amazing things for kids….14-year-old Belle…..is a cancer survivor who told Make-A-Wish what she REALLY wanted was her own pet dragon . . . and they actually made it happen. Working with a robotics company they created a robot dragon that can recognize her face and respond to her voice.
Someone in Texas recently gave a homeless guy a $100 gift card to Outback Steakhouse. Then the manager at Outback became friends with him . . . made sure he never went hungry . . . and eventually gave him a job bussing tables.
Busch Beer just announced they want to hire a DOG as their new CTO . . . that's Chief Tasting Officer . . . to try their non-alcoholic beer for dogs. It pays $20,000. If you want to enter your dog, post a tweet to Busch before the end of the month.
Here's your chance to cheer on Team USA. U.S. Paralympics Cycling Open is this weekend in Cummings Research
Park.  Para-cyclists compete to qualify for the Summer Paralympics in Tokyo.  Saturday races 9a-3.  Sunday 8:30-4:30.  Explorer Blvd will be closed 6a-6p both days.  Public is invited to watch for free.  cummingsresearchpark.com for more.
---


April 12-16, 2021 – Abby's trivia winners this week will pick up a pair of tickets to Huntsville Ballet's presentation of "Peter and the Wolf", coming to The Rock Church April 16-18.
---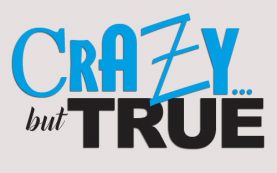 It's those news stories that are true, but on the "crazy" side, bringing sometime laughter, and other times leaving listeners scratching their heads!  Crazy But True can be heard at 6:15 and 8:20 each weekday morning!
4/15/2021 
Be on the lookout for some Bunny Burglars! The Hare raising details are Crazy But True!
A former Playboy bunny took her title VERY SERIOUSLY. The 68 year old former model and "Playboy" bunny now owns and breeds GIANT BUNNIES. One of them is a Guinness Record Holder for the World's longest Rabbit. His name is Darius and he's four feet, four inches long….and weighs 35 pounds. But if that's not crazy enough for ya…sometime over last weekend, someone STOLE Darius out of his enclosure on Annette's farm. The cops say they're trying to track down the bunny . . . and Annette is offering a $1,400 reward. You should see this giant bunny…it's posted on my Facebook page!  It's…
Crazy But True!
---

Originally from Rock Falls, Illinois, Abby has been in radio for almost 30 years, and in the Huntsville market her entire career, with the last 16 at Mix 96.9. She started out as the midday host for the first 9 years, and has since transitioned into host of the morning show.
Abby loves spending time with her husband and 2 kids, eating at her favorite Mexican restaurant and most of all shopping for shoes!  Her favorite vacation destination is the beach!  One thing she couldn't live without…a good cup of coffee anytime of the day!