The "Most Music Morning Show" is LIVE with Abby – it's bright, fun and family-friendly, with lots of music, frequent weather and news updates from WAFF 48, plus traffic reports from Mix 96.9's own Allen Moore, and up-to-date information about what's happening in and around the Tennessee Valley!
---

9/16 – 20
This week, Abby's trivia winners will pick up a Family 4 Pack of tickets to the Dekalb County VFW Fair, coming to Fort Payne September 23-28th!
---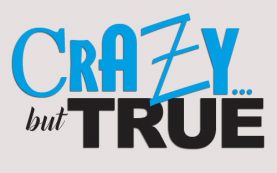 It's those news stories that are true, but on the "crazy" side, bringing sometime laughter, and other times leaving listeners scratching their heads!
9/19
Does your student use a school issued iPad?   If so- they may be bringing home more than just their classwork.  Bed bugs are being found in student-issued iPads in St. Paul, Minnesota. Students were supposed to clean the iPads before they turned them in at the end of last year. Some did not and that is why students are being bitten by bed bugs crawling out of the Apple devices. The school district says only five iPads were affected out of the 17,000 they distributed.  Still…
It's crazy…but true!
---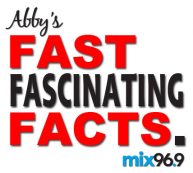 Abby seeks out facts about things that are not common knowledge for the ordinary person – from amazing to crazy!
KFC is taking on Popeyes and Chick-fil-A with a new chicken sandwich. They have placed a fried chicken breast in between two glazed donuts.
Facebook and Ray-Ban are teaming to create a line of smart glasses. Wearers will be able to make calls, livestream and take pictures with their glasses. And are expected to be released sometime after 2023.
usdish.com is paying one person $1,300 to watch 13 scary movies before Halloween. The company is also giving one lucky winner a flashlight, a blanket, popcorn, candy and Stephen King paraphernalia.
Uber is testing flying taxis in Frisco, Texas. A helipad was built specifically to test the flying taxis before they are taken to larger cities. Uber hopes their flying taxis will be in every city by 2023.
---

Originally from Rock Falls, Illinois, Abby has been in radio for almost 30 years, and in the Huntsville market her entire career, with the last 16 at Mix 96.9. She started out as the midday host for the first 9 years, and has since transitioned into host of the morning show.
Abby loves spending time with her husband and 2 kids, eating at her favorite Mexican restaurant and most of all shopping for shoes!  Her favorite vacation destination is the beach!  One thing she couldn't live without is a good cup of coffee anytime of the day!