The "Most Music Morning Show" is LIVE with Abby – it's bright, fun and family-friendly, with lots of music, frequent weather and news updates from WAFF 48, plus traffic reports from Mix 96.9's own Allen Moore, and up-to-date information about what's happening in and around the Tennessee Valley!
---

ALL CONTESTS HAVE BEEN SUSPENDED UNTIL FURTHER NOTICE DUE TO COVID-19.  The business office is CLOSED at this time, and the on-air staff will be keeping you informed and updated, so please keep your radio tuned to Mix 96.9 or download our APP from Google Play Store or Apple Store.  Thank you for understanding and patience.  Stay well.
---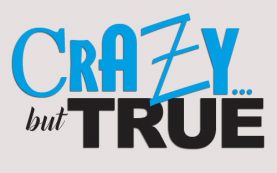 It's those news stories that are true, but on the "crazy" side, bringing sometime laughter, and other times leaving listeners scratching their heads!
4/3
Despite the best efforts, some stores have struggled to re-stock their shelves quickly enough leaving people struggling to buy ingredients for their usual meals. This means many people have had to be increasingly creative with what they're cooking. So one guy posted his most unusual dinner on a Facebook group known as "Rate my plate"….which if you don't know is a community of people that both share and rate other peoples' dishes.
Billy's share….a lasagna sandwich. In between two pieces of white bread, sure enough was a massive slab of lasagna. The post received 11,000 reactions, 20,000 comments and nearly 900 shares – with the group left divided. One comment: To me you can put anything savoury between 2 slices of bread and it makes a good sandwich. Yet another: Italians have enough heartache at the minute. Without you messin up the lasagna" A lasagna sandwich…
It's Crazy…but True!
---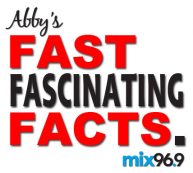 Abby seeks out facts about things that are not common knowledge for the ordinary person – from amazing to crazy!
Residents in New York and Atlanta have started a new trend where they are opening their windows and clapping at 7 p.m. and 7 a.m.
White House Coronavirus Task Force Team Member Dr. Anthony Fauci was once a basketball star … Trump says Fauci used to be a basketball star. He says his height was the only thing that kept him out of the NBA.
McDonald's will take workers temperatures before their shifts start to make sure they are well and not infected with the
coronavirus
The nation of Turkmenistan has banned the media from using the word "coronavirus." The country is threatening harsh
punishments for news outlets that fail to comply. Turkmenistan is reportedly pretending that the pandemic does not exist.
---

Originally from Rock Falls, Illinois, Abby has been in radio for almost 30 years, and in the Huntsville market her entire career, with the last 16 at Mix 96.9. She started out as the midday host for the first 9 years, and has since transitioned into host of the morning show.
Abby loves spending time with her husband and 2 kids, eating at her favorite Mexican restaurant and most of all shopping for shoes!  Her favorite vacation destination is the beach!  One thing she couldn't live without…a good cup of coffee anytime of the day!