The "Most Music Morning Show" is LIVE with Abby – it's bright, fun and family-friendly, with lots of music, frequent weather and news updates from WAFF 48, plus traffic reports from Mix 96.9's own Allen Moore, and up-to-date information about what's happening in and around the Tennessee Valley!
---

11/11 – 11/15
This week, Abby's trivia winners will pick up a Family 4 Pack of tickets to see Elf on a Shelf: A Christmas Musical, coming to the VBC's Mark C. Smith Concert Hall on November 29.
---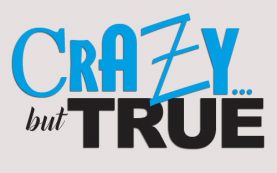 It's those news stories that are true, but on the "crazy" side, bringing sometime laughter, and other times leaving listeners scratching their heads!
11/11
A CAT is supposed to be born with 9 lives……but this cat, was born with A LOT more than that. And it is definitely CBT.
Duo was born three months ago but his mother rejected him so Duo- now is being raised by a San Diego veteran Ralph Tran, agreed to adopt the special needs cat and give her the necessary love and medical care. And this cat needs a lot of love. Duo was born with one head, two mouths, two noses and four eyes which the vet says is caused by a rare disease .
Both her mouths meow separately, and both noses are fully functional. Each face fights to eat and, as a result, most of the food just ends up in the middle eye and on her forehead. But that doesn't stop her. She may have her disability, but she loves life, she loves to play, she takes whatever is thrown at her and makes the best of it. We love her already right?!
It's crazy…but true!
---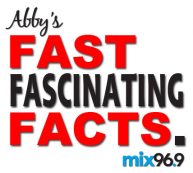 Abby seeks out facts about things that are not common knowledge for the ordinary person – from amazing to crazy!
In the Durango desert, in Mexico, there's a creepy spot called the "Zone of Silence". You can't pick up clear TV or radio signals. And locals say fireballs sometimes appear in the sky.
Outside the USA, Ireland is the largest software producing country in the world.
The porpoise is second to man as the most intelligent animal on the planet.
Your stomach produces a new layer of mucus every two weeks – otherwise it will digest itself.
---

Originally from Rock Falls, Illinois, Abby has been in radio for almost 30 years, and in the Huntsville market her entire career, with the last 16 at Mix 96.9. She started out as the midday host for the first 9 years, and has since transitioned into host of the morning show.
Abby loves spending time with her husband and 2 kids, eating at her favorite Mexican restaurant and most of all shopping for shoes!  Her favorite vacation destination is the beach!  One thing she couldn't live without…a good cup of coffee anytime of the day!