The "Most Music Morning Show" is LIVE with Abby – it's bright, fun and family-friendly, with lots of music, frequent weather and news updates from WAFF 48, plus traffic reports from Mix 96.9's own Allen Moore, and up-to-date information about what's happening in and around the Tennessee Valley!
---

2/17-21/2020
It's the KID'S TURN!  The kids can call in to win a Family 4 Pack of tickets to Disney On Ice: Dream Big!, coming to the VBC's Propst Arena on April 16-20!
---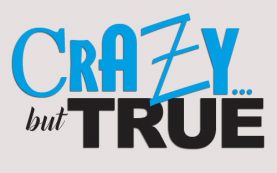 It's those news stories that are true, but on the "crazy" side, bringing sometime laughter, and other times leaving listeners scratching their heads!
2/14
What if I told you there may soon be a test available that will be able to determine, without a doubt, whether or not you are truly in love. Get your attention? Well here's the Crazy But True part.
The test determines whether or not there are nonapeptides present in the brain. Totally explains it right, Not! A neuroscientist says it's scientifically impossible to be in true love without them. Here's the catch….they CAN'T currently test the levels of nonapeptides in
the LIVING human brain. But with medical technology improving everyday…the test to measure these love chemicals in the LIVING
human brain could be available by 2028. For many couples, the test would be just another novelty, but in some cases a pre-marital scan could help people avoid marrying someone with ulterior motives.
It's Crazy…but True!
---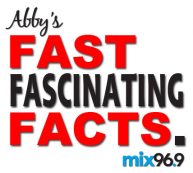 Abby seeks out facts about things that are not common knowledge for the ordinary person – from amazing to crazy!
It is believed that the first ever Valentine's Day card was originated in France, when Charles, the Duke of Orleans, sent love letters to his wife from the prison in 1415. Today….180 million cards will be exchanged.
The red rose was the favorite flower of Venus, the Roman goddess of love. Since red stands for strong feelings, red rose is a flower of love.
The first Valentine's Day box of chocolates was introduced by Richard Cadbury in 1868.. today, more than 36 million heart-shaped boxes of chocolates are sold each year.
And oddly enough those conversations hearts actually started out as way to make lozenges for sore throats. The Pharmacist
decided to make candy instead.
---

Originally from Rock Falls, Illinois, Abby has been in radio for almost 30 years, and in the Huntsville market her entire career, with the last 16 at Mix 96.9. She started out as the midday host for the first 9 years, and has since transitioned into host of the morning show.
Abby loves spending time with her husband and 2 kids, eating at her favorite Mexican restaurant and most of all shopping for shoes!  Her favorite vacation destination is the beach!  One thing she couldn't live without…a good cup of coffee anytime of the day!