The "Most Music Morning Show" is LIVE with Abby – it's bright, fun and family-friendly, with lots of music, frequent weather and news updates from WAFF 48, plus traffic reports from Mix 96.9's own Allen Moore, and up-to-date information about what's happening in and around the Tennessee Valley!
---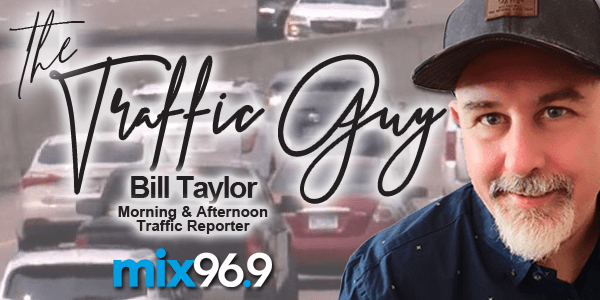 Helping Abby out in the mornings with your traffic reports – our new Traffic Guy, Bill Taylor!  He'll keep you up-to-date on your morning commute, and your trip home in the afternoon by giving you the heads-up on traffic coming in and going out of the Huntsville area!
---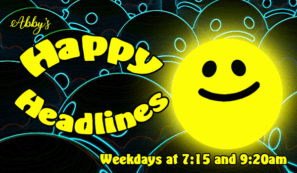 In the midst of all the negative in the news, Abby will be bringing you some "Happy Headlines" – each weekday morning at 7:15 and 9:20am!  Listen to hear some HAPPY news for a change!
It's a new feature here on Mix 96.9…because I feel like we could all use a little more good news in our lives…… Bad news has been CANCELLED…..at least for the moment.
The Devil's Backbone Brewing Company is looking for a "Chief Hiking Officer". The job entails hiking the Appalachian Trail and, of course, enjoying some beer at certain stops during the trek. The position pays 20-thousand dollars from May to September of 2021.
Chocolatey Churro Pop-Tarts have hit store shelves
Best Grandfather ever….Kevin Procopio, recently used a drone to deliver a box of Dunkin Donuts Munchkins to his three grandchildren. Kevin flew the drone a third of a mile to his grandkids' home. It safely landed on their deck before they dove into the box and ate the sweet treats.
And the Parks and Rec dept in North Carolina is turning heads with Scooby-Doo, Mr. Potato Head, the Hungry, Hungry Caterpillar, and a pink unicorn in a parade throughout town. The folks at Parks and Recreation say they're going to hold more parades–but when and where is a surprise.
---

ALL CONTESTS HAVE BEEN SUSPENDED UNTIL FURTHER NOTICE DUE TO COVID-19.  The business office is CLOSED at this time, and the on-air staff will be keeping you informed and updated, so please keep your radio tuned to Mix 96.9 or download our APP from Google Play Store or Apple Store.  Thank you for understanding and patience.  Stay well.
---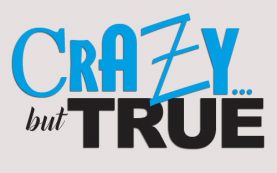 It's those news stories that are true, but on the "crazy" side, bringing sometime laughter, and other times leaving listeners scratching their heads!
6/3
A 9 yr old with cerebral palsy and autism has raised $100,000 for charity…..how he does it is Crazy But True!
Tobias cannot stand or walk on his own, but he didn't let that stop him! Admitting that this was going to be a ginormous
challenge, Tobias grabbed his walker and set out to walk a MARATHON. That's 26.2 miles. His main goal….to raise money
for a Children's hospital that supports children and adults with neurological conditions. So far, Tobias has raised more than
$100,000, far surpassing his goal of $30,000. Tobias' mother says she is bursting with pride, but they were going to continue walking with a goal of reaching 31 miles.
And that's your CBT Family Moment brought to you by Lipton, Now it's Time for Tea!
---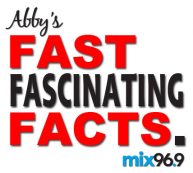 Abby seeks out facts about things that are not common knowledge for the ordinary person – from amazing to crazy!
The shortest and oldest word in the English language is "I".
If you wrote out all the numbers (e.g. one, two, three . . . ), you would not use the letter "b" until the word billion.
The longest word in the English language is NOT supercalifragilisticexpialidocious is 34 letters. It's
"Pneumonoultramicroscopicsilicovolcanokoniosis" at 45 letters long and the scientific name for a type of lung disease
The longest common word with all the letters in alphabetical order is almost.
---

Originally from Rock Falls, Illinois, Abby has been in radio for almost 30 years, and in the Huntsville market her entire career, with the last 16 at Mix 96.9. She started out as the midday host for the first 9 years, and has since transitioned into host of the morning show.
Abby loves spending time with her husband and 2 kids, eating at her favorite Mexican restaurant and most of all shopping for shoes!  Her favorite vacation destination is the beach!  One thing she couldn't live without…a good cup of coffee anytime of the day!