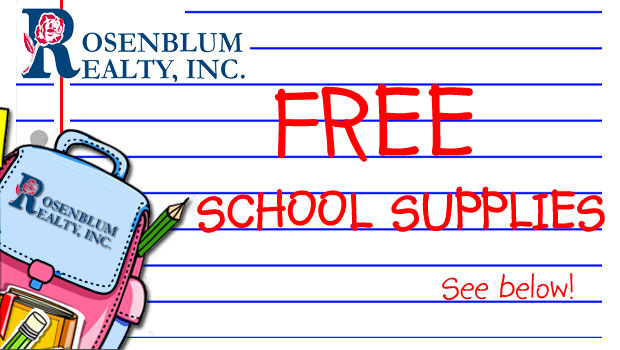 Rosenblum Realty has teamed up with Mix 96.9 to give away school supplies!  
As kids prepare to go back to school, Rosenblum Realty wants to make sure they have everything* they need to start the year off right!  School supply lists are growing, and we're filling backpacks with the items your child's school and grade have on their list!  
Register below to enter to win a backpack full!
*We will not provide computers or specialty calculators, just the basic supplies.
[Daily winners will be notified by phone.]