BIG CONCERT ANNOUNCEMENT!!!!   Boston is coming to Huntsville!  That's right, Boston will be at the VBC on June 14, and we've got tickets!!  5-4-3-2-1 tickets to be exact…that means, 5th row on Monday, working toward the FRONT ROW on Friday!!  Listen to the Morning Show with John & Abby for your cue to call in!
Chicago is coming to Huntsville on April 26 to the VBC Arena, and tickets are still available through TicketMaster!
---
---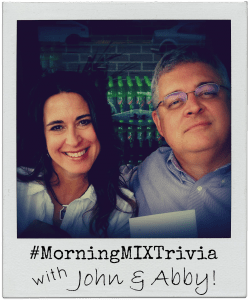 MORNING MIX TRIVIA
Each weekday morning, during the Mix More Music Morning Show, John & Abby give you a chance to win some great prizes with their "Mix Morning Trivia" contest! Questions could be anything from music trivia to kids trivia and anything in between!  Sometimes, they'll even "mix" it up, and give the kids a chance to win too!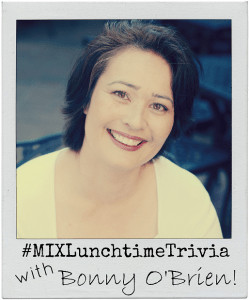 MIX LUNCHTIME TRIVIA
Bonny O'Brien, host of mid-days on Mix 96.9 brings you another chance to win some really cool prizes with her Mix Lunchtime Trivia, around 12:20 each weekday. She finds questions…some funny, some more difficult, and sometimes they are even easy…to add a little fun to your work day!