CONTEST RULES - Updated!!
As a reminder, according to the contest rules, only ONE winner per household every 60 days on Mix 96.9.  This includes ALL contests, including social media ones.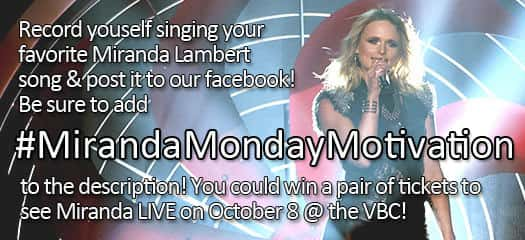 ---
It's Monday Motivation with Miranda Lambert!  She's coming to the VBC on Thursday, October 8 at 7:30 and we're giving you several opportunities to win some tickets!
–  3 chances to win tickets on the air!
AND…
GOING ON NOW…Facebook and Twitter contests, include the #MirandaMondayMotivation in your description, under your video!
---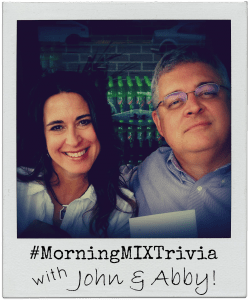 Each weekday morning, during the Mix More Music Morning Show, John & Abby give you a chance to win some great prizes with their "Mix Morning Trivia" contest! Questions could be anything from music trivia to kids trivia and anything in between!  Sometimes, they'll even "mix" it up, and give the kids a chance to win too!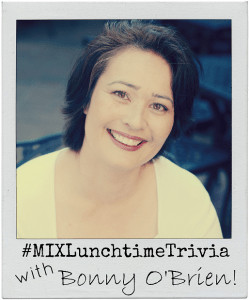 Bonny O'Brien, host of mid-days on Mix 96.9 brings you another chance to win some really cool prizes with her Mix Lunchtime Trivia, around 12:20 each weekday. She finds questions…some funny, some more difficult, and sometimes they are even easy…to add a little fun to your work day!
Like us on Facebook, follow us on Twitter, Instagram, and Tumblr for more chances to win with Mix 96.9!